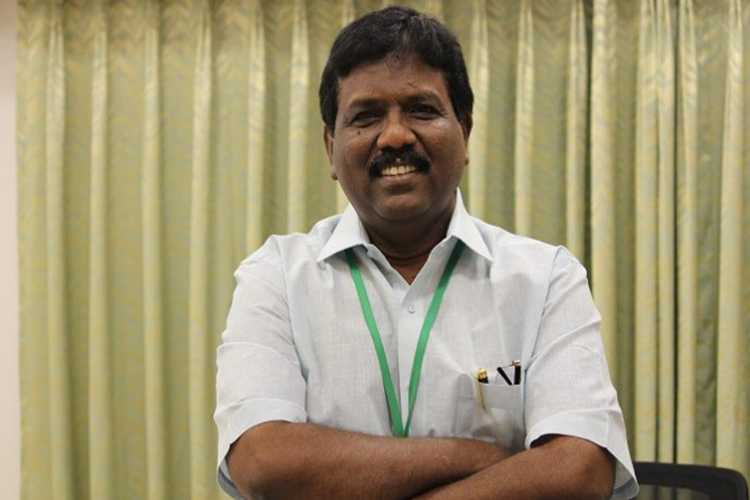 Dr. D Ravikumar, MP
new Delhi. The political journey of Dr. D Ravikumar is the story of the struggle of Dalits, who have often been deprived of opportunities in the name of caste. Occasionally burning incidents also shock our society. Even today, there is a discrimination between human and human society, some political and selfish elements live in deep trouble to deepen this discrimination. This thing happened only at the age of six years when a teacher in Nagapattinam district of Tamil Nadu, where he went to enroll for the first class, went to his teacher to write a few words. That was the word "There is no god in the world." This is the first sentence written by me in life. Not at that time, but in my later life, my life journey continued to grow around this sentence. Dr D. Ravikumar, 58, has written more than a dozen books. These books explain the pain of Tamil literature, social systems and caste discrimination. Ravikumar, who is leading the Villupuram in Tamil Nadu in the 17th Lok Sabha, says that if life had not lived in conflicts, then it would not have been able to reach the people even if it had not reached here and reached the place. He says that I had to travel every 5-6 hours to reach school every day. Who will believe this today? But there was a person's desire to do something within me, so I won every struggle.
Farmers were parents
Raviqumar's parents were marginal farmers. He says that during the struggle of life I was searching for those reasons, who is responsible for who is after all? Why discriminate in the distribution of resources? Why some castes, classes and areas are kept behind the development standards. Politics struggled with these questions, becoming part of Ravi Kumar's life.
"Left parties abandoned the views of Baba Saheb"
By the time he graduated high school and entered the University of Annamalai, Ravi Kumar had read Karl Marx and Dr. BR Ambedkar. Gradually, his tendency towards the left was moving towards the left. But Ravi Kumar says in clear words that I was disappointed after joining them. I saw that they do not even know what 'caste' is.
Fight against caste as a social worker
Due to the leaning towards the leftist castes, Raviqumar started working with human rights groups, and in the beginning of the decade of 1990, he established himself as a worker. His work took him to the northern parts of the state, where there were many castes atrocities. Here he met Thol Thirumavalavan, a lawyer who was part of the Dalit Panthers and started Viduthalai Chiruthigal Kachhi (VCK), a party which focused on the upliftment of the sections of Dalits and other marginalized groups. At that time, VCK boycotted elections because it was believed that the election system was against the lower castes, but formally entered election politics in 1999. Dr D Ravikumar, a writer and social worker politician, won from Villupuram with a difference of 130,000 votes. His party, VCK, was part of the DMK-led opposition coalition and fought on the symbol of the popular sun of the Dravid giants.
Raise many important issues
Click to see the conversation of Dr. Arvind Mishra of Hindustan Opinion with Dr. D Ravikumar
The MP has intervened in the Parliament in the Southern India for the management of dams, scholarships and data security arrangements for Dalit and tribal students. Ravikumar presented a personal member bill on data protection and privacy. He made seven questions in the Lok Sabha on topics ranging from publication of delay to National Crime Records Bureau to support price of crops. He called Finance Minister Nirmala Sitharaman to increase the allocation for the SC-ST communities and an airport in their constituency. Most of Ravi Kumar's legislative skills come from his tenure as a legislator when he was the leader in leading the e-waste policy. During this time he played an important role in setting up six government welfare boards including one for transgender people. She runs a Tamil research magazine, Moncarany, and spends her spare time and translates to translating French philosophers, Michael Foucault and Jean Bondillard and the postcolonial icon, Edward Saeed in Tamil.
Agriculture and water crisis priority
Villupuram, located in northern Tamil Nadu, has a 90 percent rural population. Agriculture crisis and lack of water, here is a big challenge. Half of the land is used for farming and this area is known as state rice and sugar bowl. But constantly weak monsoon broke farmers' waist and kept them down. Intermediaries are creating gangs and buying paddy at a lower cost. Dr. Ravi Kumar says that removing the water crisis will be one of his key priorities.